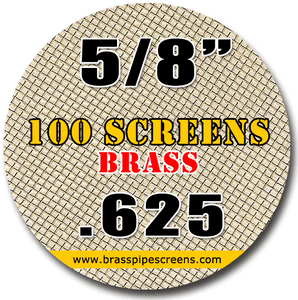 100 5/8" Brass Pipe Screens
5/8" Standard /

.625 Metric

Material: Brass

Count: 100
High quality brass pipe screens discretely delivered to your door.
Nothing ruins a good smoke like a dirty pipe screen; except maybe a hot ember to the back of the throat if you don't use one. Both are unpleasant and completely avoidable. We offer both brass and stainless steel in a variety of sizes for all types of pipes including wood, metal, glass and stone. They also work great to enhance the flavor of your favorite herbal blend as well as when using your favorite vaporizer.
Grab some today and make sure you always have one on hand to help provide pure smoking pleasure when you need it.